Colour Forms, Artist Residency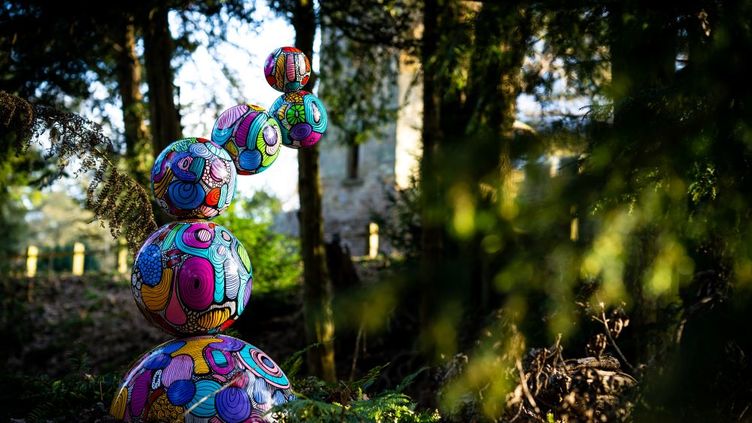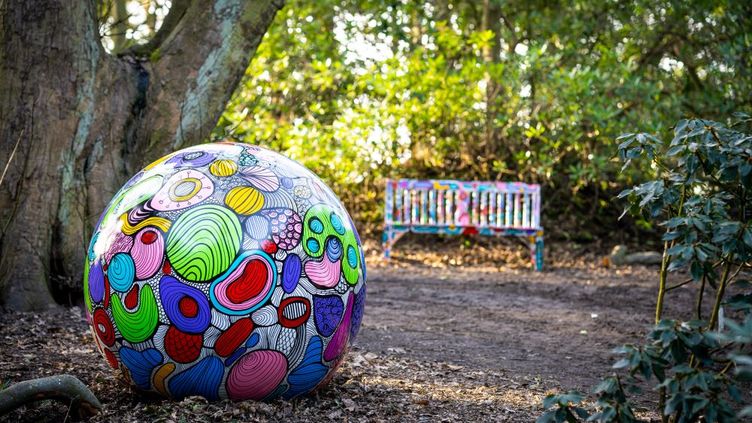 The 300th year anniversary of Lady Mary Wortley Montagu was celebrated through the artwork, 'Colour Forms - straws upon the water', created by artists Paul Slater and Katrina Whale during a yearlong artist's residency at Wentworth Castle Gardens.
The life of Lady Mary Wortley Montagu has inspired the artists in their work. Her achievements pioneering inoculation against smallpox are recognised through the Sun Monument, one of our garden highlights, which is dedicated to her. There are interesting parallels between elements of Lady Mary's story and the current global emergency which resonate deeply for the artists.
"As the project developed it was striking to discover how her introduction of the Smallpox inoculation into England resonated with the current research being undertaken in the development of vaccines for the Coronavirus."
Paul Slater & Katrina Whale
The artists responded to the pandemic through online engagement with the families of Silkstone Primary School who enjoyed bespoke arts activities and packs as part of their home-schooled curriculum. The families created and shared over 100 drawings and photographs to inform the final artworks. To inspire their drawings and sculptures, the families enjoyed a free visit to the gardens. This community engagement work informed the artists' final piece.
The art installation 'Colour Forms - straws upon the water' opened in March 2021 and involved colourful and playful interventions throughout the Fernery for visitors to explore. The artwork, which consists of a series of hand painted spheres, a molecular structure and two bespoke benches, was accompanied by a specially composed soundscape. The subtitle of the work, 'straws upon the water', is taken from a quote attributed to Lady Mary Wortley Montagu:
"I am afraid we are little better than straws upon the water; we may flatter ourselves that we swim when the current carries us along."
A video of the Colour Forms installation at Wentworth Castle Gardens. Filmed by Timm Cleasby, edited by Fabric Lenny and features music by Nick Lewis and Hayley Youell