Walk with Amal at Wentworth Castle Gardens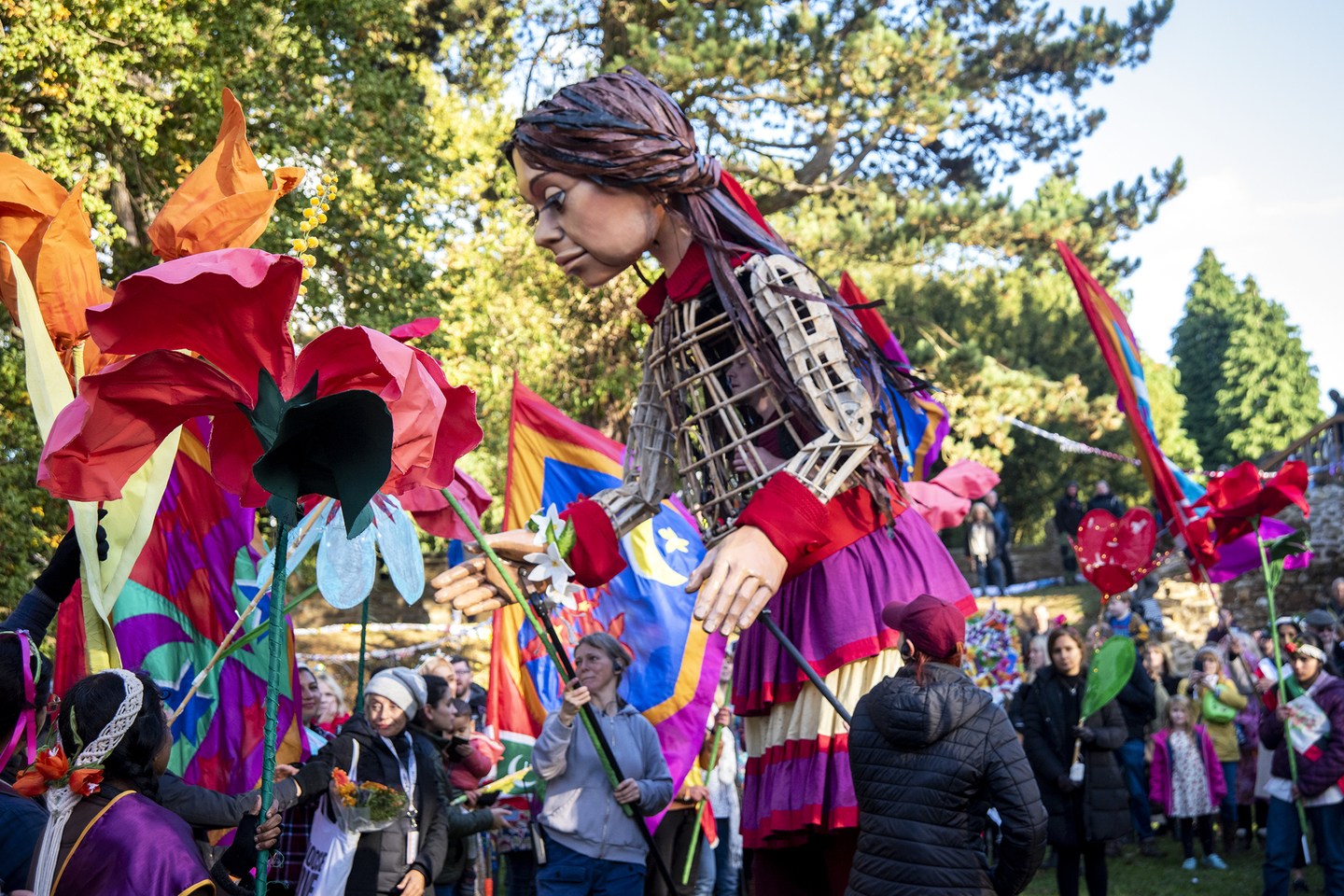 Walk with Amal at Wentworth Castle Gardens
At the heart of The Walk is 'Little Amal', a 3.5 metre-tall puppet of a young refugee girl. Representing all displaced children, many separated from their families, Little Amal is travelling over 8,000km embodying the urgent message "Don't forget about us".
It's a huge honour that Barnsley has been chosen to take part in this project alongside cities such as Paris, London and Rome. Together they are unified in showing the world that they are safe and welcoming places for refugees to live and will be helped, supported, and cared for in their journey to making these locations their home.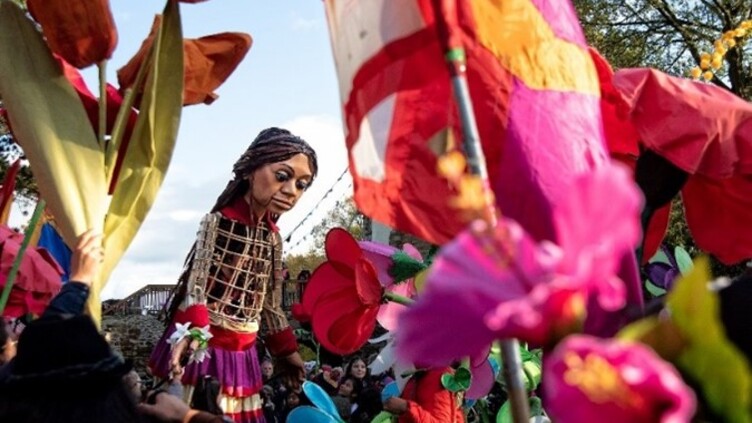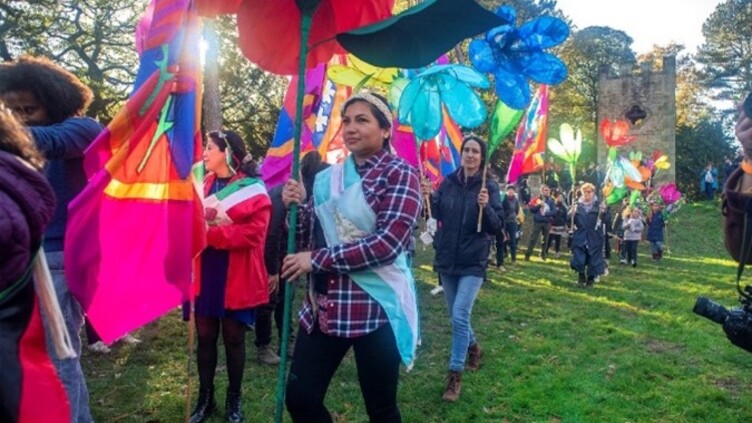 Walk with Amal at Wentworth Castle Gardens
"I shall remember yesterday, and Little Amal and all she represents, for days, weeks, and probably years to come."
Visitor, Wentworth Castle Gardens
In 2021, from the Syria-Turkey border all the way to the UK and to Barnsley, Walk with Amal brought together celebrated artists, major cultural institutions, community groups and humanitarian organisations, creating one of the most innovative and adventurous public artworks ever attempted.
Little Amal is a 3.5 metre-tall puppet of a Syrian refugee child, at the heart of 'The Walk'.  Over the summer and autumn of 2021, she walked over 8,000km across Turkey, Greece, Italy, France, Switzerland, Germany, Belgium and Barnsley to focus attention on the urgent needs of young refugees. 
Created by Good Chance, in collaboration with world-famous creators of War Horse Handspring Puppet Company. Placing Barnsley on the world stage, we shared an important message about Barnsley's welcome for refugees and acknowledges the important contributions migrants make and have always made to our borough.  
The Barnsley Feels Like Home group welcomed Little Amal on her arrival at Wentworth Castle Gardens through poetry, dance and song inspired by the flowers onsite, sharing their experiences of journey and belonging.
Barnsley was chosen to be part of this incredible tour because of the borough's own Feels Like Home' (ESOL group) and partnerships with Good Chance Theatre. Established by Barnsley Museums over four years ago the group has over 100 members, representing all age groups and many nationalities from across the world. The group embeds language skills with cultural activities, offering opportunities to build relationships and friendships.
This international arts projects shines a light on the experience of migrants especially children but it also is full of joy - celebrating diversity, and unity of people from all nationalities and backgrounds. It was fitting that Amal visited Barnsley during Black History Month and was welcomed by the Feels Like Home group. For many group members, being part of Little Amal's journey was extremely emotive, her journey often mirroring their own experiences. 
"On behalf of [Good Chance Theatre] I wanted to say a huge thank you for welcoming Amal to Wentworth Castle Gardens… I could see all the energy and effort that had gone into it and it was truly impressive. I thought it was such a lovely, intimate and heart-warming welcome. "
Dina Mousawi, Creative Producer, Good Chance
"Dear team Barnsley,
… a heartfelt thanks for all your hard work, proactivity, determination and creativity. Together we navigated a process that… produced a collaboration of brilliance and I am very grateful to have worked with you on this. Thanks a million for your belief in us, The Walk. The little ones reading the poem about seeds in their thick Yorkshire accents with the addition of Steven's verse gave me goosebumps! The event was so special and had real soul, so congrats. I hope we might collaborate on something in the near future!"
Amaya Jeyarajah Dent, UK Producer, The Walk
To learn more about Walk with Amal and how you can support her visit the Walk with Amal website.
At this time of unprecedented global change, The Walk is an extraordinary artistic response: a cultural odyssey transcending borders, politics and language to tell a new story of shared humanity – and to ensure the world doesn't forget the millions of displaced children, each with their own story, who are more vulnerable than ever during the global pandemic.
Little Amal represents the thousands of children who, just like her, have fled war and persecution and need access to education and essential support to rebuild their lives. To make this possible, The Amal Fund has been launched with Choose Love and Good Chance. If you have been moved by her journey, please donate so we can help young refugees like Amal to build a more hopeful future.
Little Amal visits Wentworth Castle Gardens, a film by Good Chance Theatre.
Little Amal visits Wentworth Castle Gardens, a film by Good Chance Theatre.
As Little Amal stumbled upon a crumbling castle ruin in Barnsley, the Rope of Hope created by artist Maryam Samaan became her guide, its twists and turns leading her back through the memories of the long way she has travelled.