Barnsley's Elephants
Barnsley's Elephants was funded by an Arts Council National Lottery Project Grant in 2021-22 and was inspired by the exhibition Elmer & Friends - the World of David McKee at The Cooper Gallery from 10 July to 18 September 2021.
The project created six, artist decorated Elmer Elephant sculptures, one for each of the principal towns. Each artist worked with local communities to develop their design.
Barnsley's Elephants are now on permanent display:
Cudworth Elephant by Lewy - In St John's Garden, Barnsley Road

Goldthorpe Elephant by Lydia Caprani - Outside the Snap Tin Tin Café, Barnburgh Lane

Hoyland Elephant by Louise Wright - in Owd Martha's Yard Community Garden

Penistone Elephant by Charlotte Fairclough - Outside Penistone Tescos

Royston Elephant by Fabric Lenny - Outside Royston Co-op

Wombwell Elephant by Patrick Murphy – In the children's section of Wombwell Library
The project also created an Elmer the Elephant sculpture which is now in the children's section at Hoyland library.
Love Barnsley also featured art installations including Liz West's colourful Hymn to the Big Wheel. The Discover Barnsley Museums unit in the Glassworks hosted drop-in Elmer crafts and there were performances by Global Groove's stilt-walking elephants.
'I've seen all the little ones in the library window. They look cute!'
'We've loved looking for the elephants!'
'Took all my grandchildren to see them, they loved it. Plus the mini ones also in shop windows in Wombwell.'
'We had a great time spotting #BarnsleysElephants'
Love Barnsley 2022
The six Barnsley Elephants and Elmer came to Barnsley Town Centre to form a trail for the Love Barnsley Festival in February 2022.
Radio Sheffield ran a feature on the trail - bit.ly/36tGsQr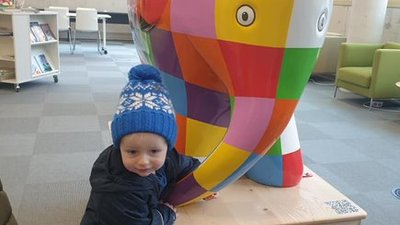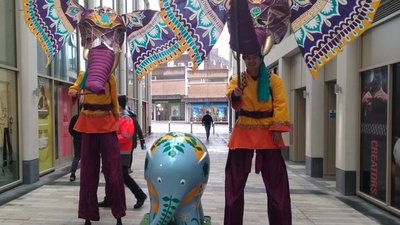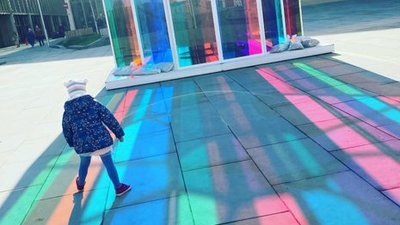 Cudworth
Jolly YOUth worked with writer Lawrence Dodd and illustrator Ross Bennett to create zines inspired by how Elmer's story celebrates individuality.
Community Art
Each of the principal towns ran community arts projects inspired by Barnsley's Elephants.
Barnsley's Elephants - Cudworth Zines Project. Copyright: Barnsley Council, Barnsley Museums
Artist Bridget Murray, poet laureate Eloise Unerman and members of Barnsley Museums learning team delivered four days of story-telling and illustration workshops in year 3 classes in Churchfields Primary School. Bridget Murray also developed an art craft pack for further classes in the school linking to Bright Nights, to create jelly-fish from recycled materials for an installation at the Lightbox.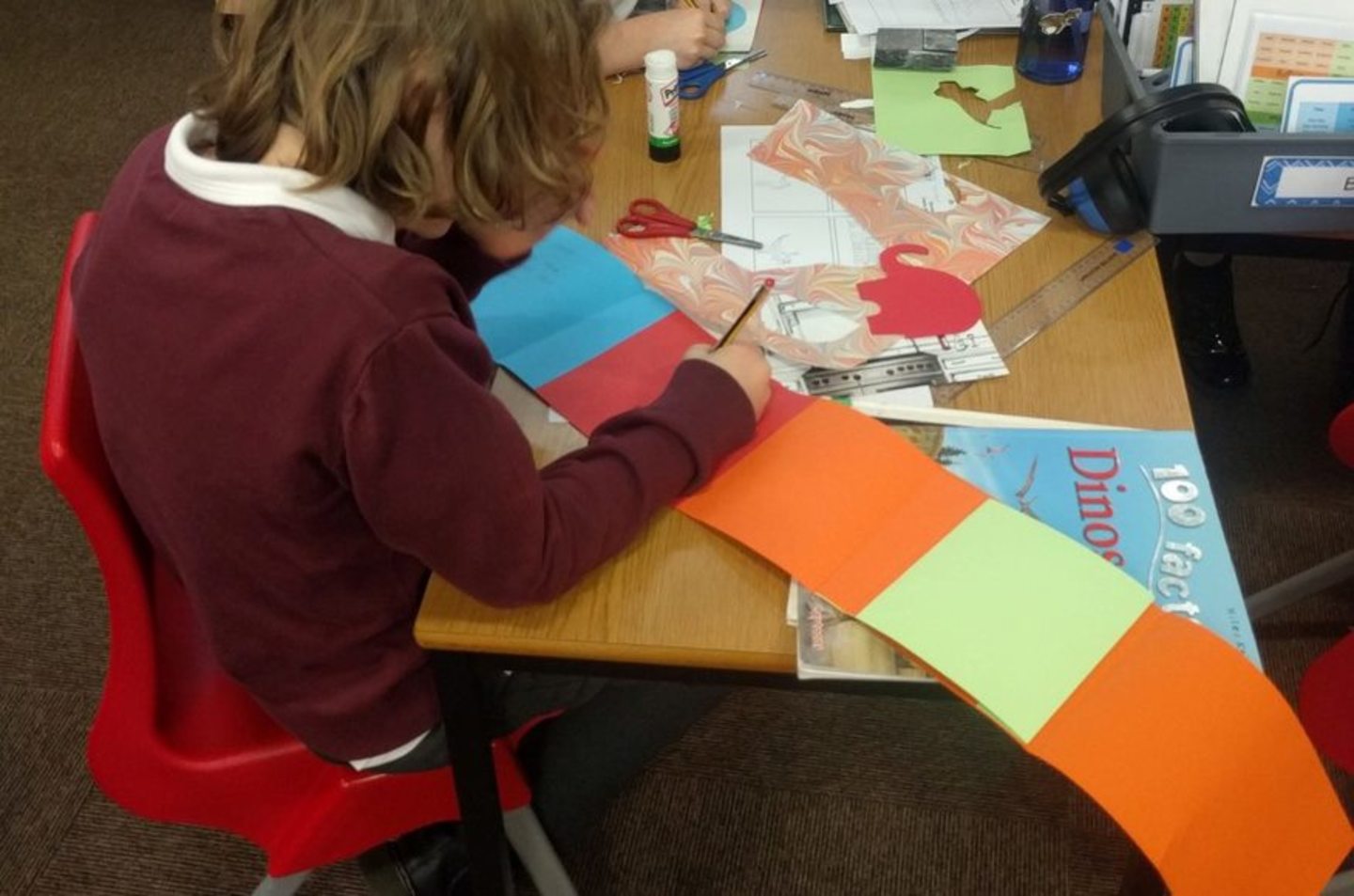 Goldthorpe
A trail of the mini elephants decorated at the Dearne Community Arts Festival in September 2021 was in place in shop windows through the town in November and then went on display in Goldthorpe Library.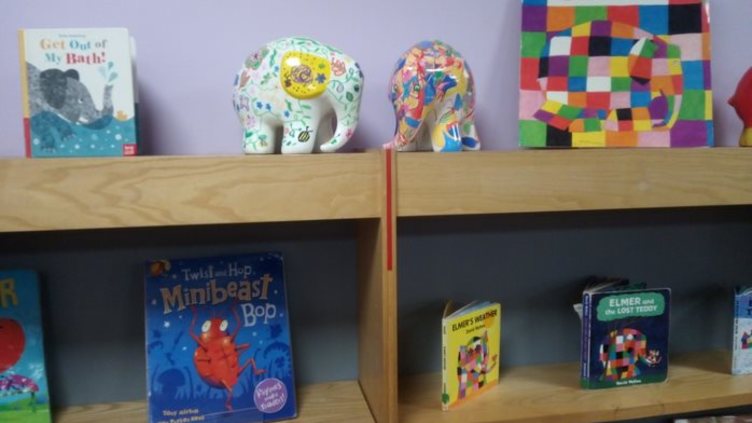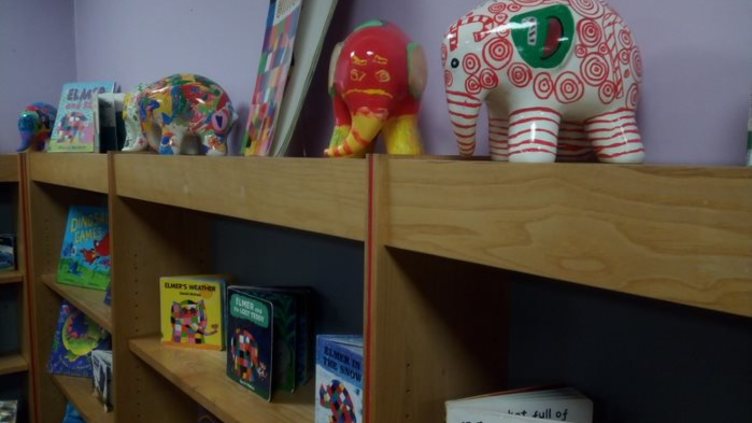 Hoyland
217 children in Hoyland submitted entries to a 'design an elephant' competition. A selection of the designs painted onto ceramic elephants, created a trail in shop windows through the town for the Christmas and New Year holiday period. Hoyland Library also hosted a display of the entries and ran craft activities during February half term inspired by the elephants.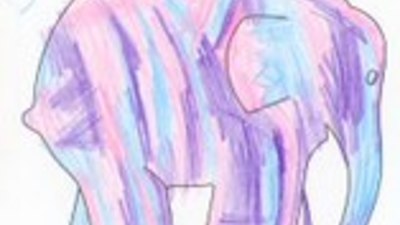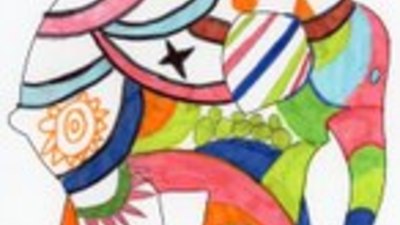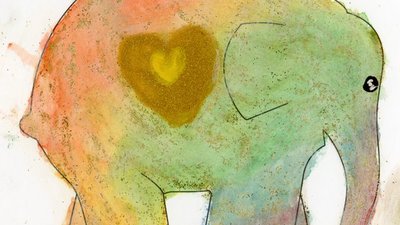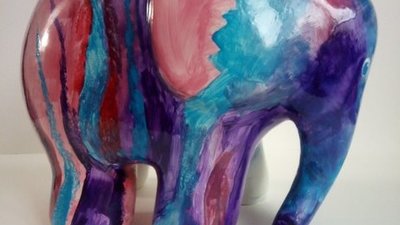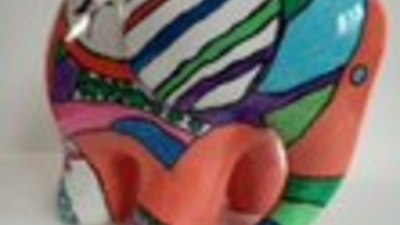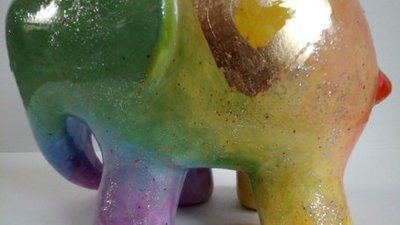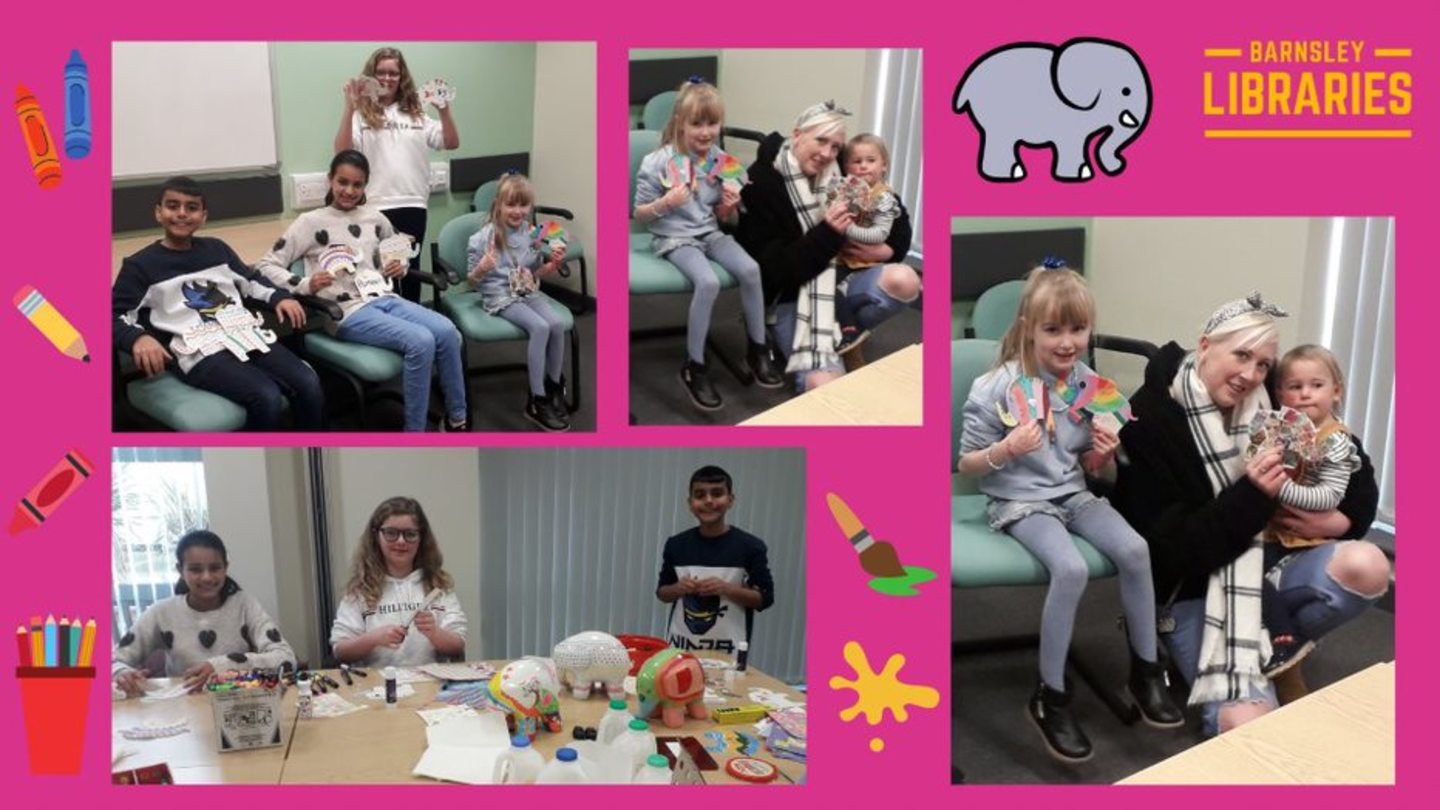 Penistone
The Penistone Elephant has become a firm favourite with families shopping at Tescos.
Artist Charlotte Fairclough delivered textile art workshops in year 4 classes in St John the Baptist Primary School and a morning of Elmer crafts at Penistone Library.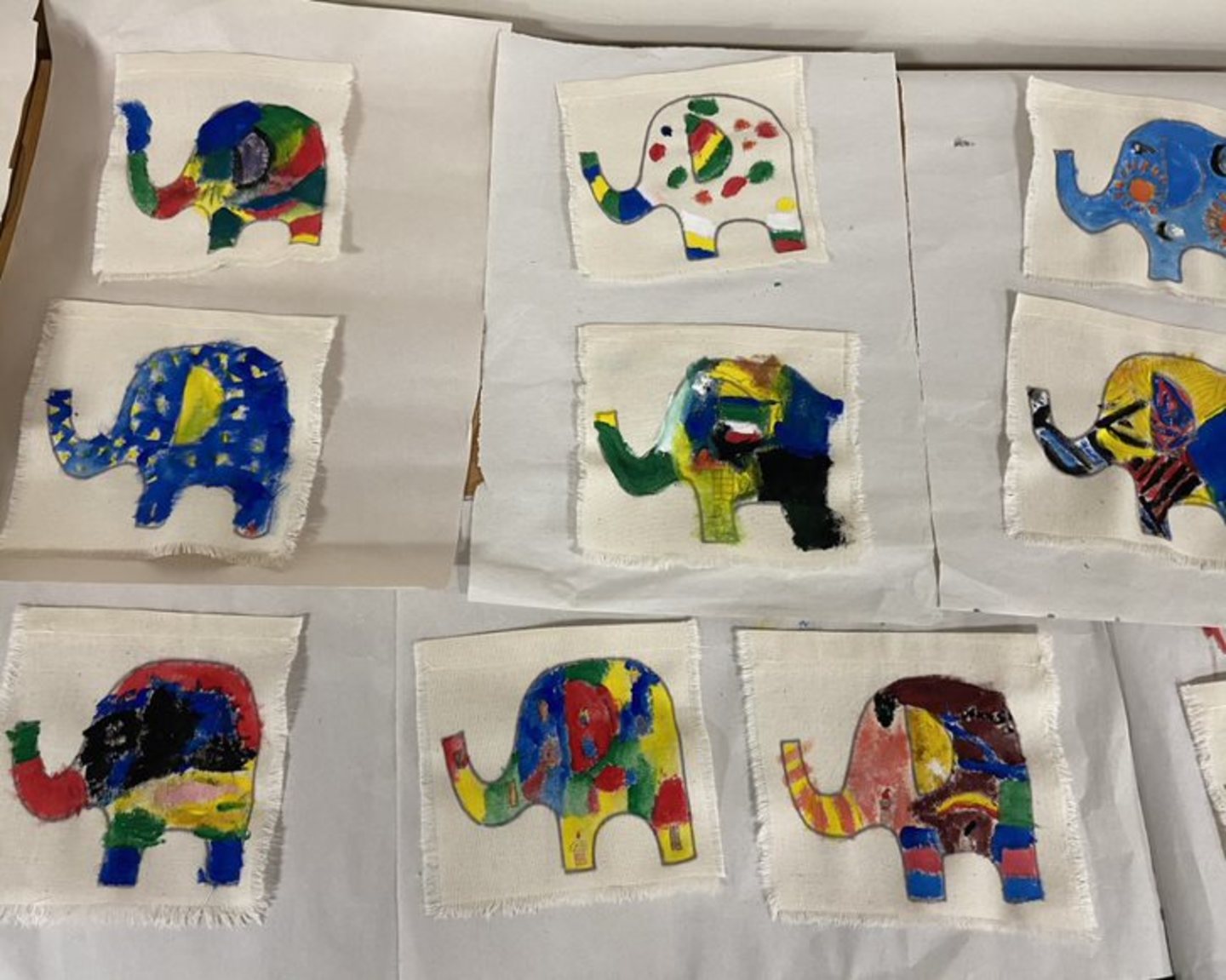 Royston
15 mini ceramic elephants were decorated during workshops for local, crafty adults, led by artist Fabric Lenny at local craft shop, Home Farm Crafts. They created a trail through the town from late November and through December. Fabric Lenny also created four panels which were painted by local primary schools and bunting that was decorated in a local care home, which added additional interest to the trail. Children completing the trail were rewarded with an activity craft pack at the library.
'It's lovely. Hope it gets left alone as it really brightens the street up!'
'We spotted it earlier, it's absolutely gorgeous!'
Wombwell
60 year 5 children from Kings Oak Primary School worked with Julie Chalky and Kate Morgan from the Barnsley Museums learning team to design and paint 30 mini elephants for the Wombwell elephant trail which ran through February half term into March. The teachers were particularly pleased with how well the children co-operated working in pairs to design and paint their elephants.
The trail also featured a Caravan Gallery elephant in the museum case at Wombwell library and two of the children's elephants were chosen by their classmates to go on display in the Cooper Gallery for the Caravan Gallery's Wombwell Pride of Place Project exhibition.
The school has used the mini elephants to create their own trail through the school.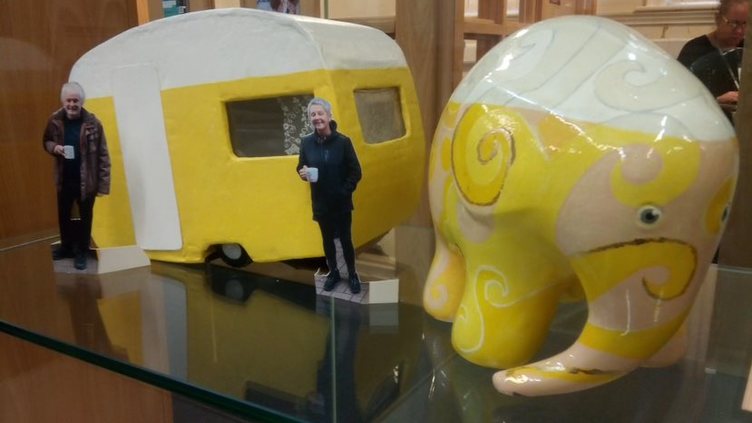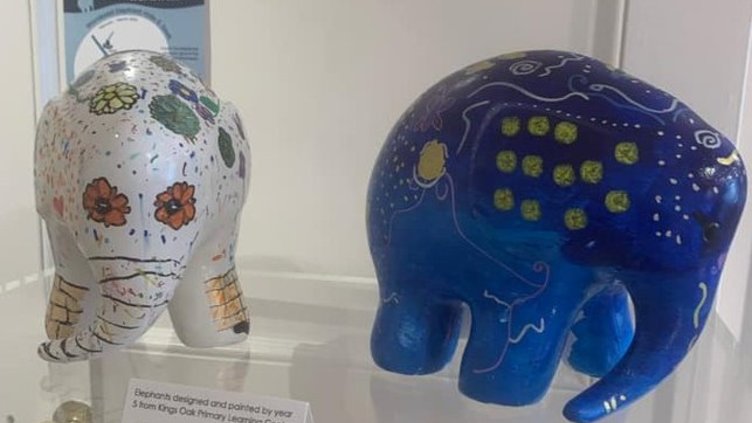 Barnsley's Elephants - Kings Oak Primary, Wombwell. Copyright: Barnsley Council, Barnsley Museums
Elmer & Friends - the World of David McKee
An exhibition at the Cooper Gallery 10th July – 18th September 2021, on tour from Seven Stories.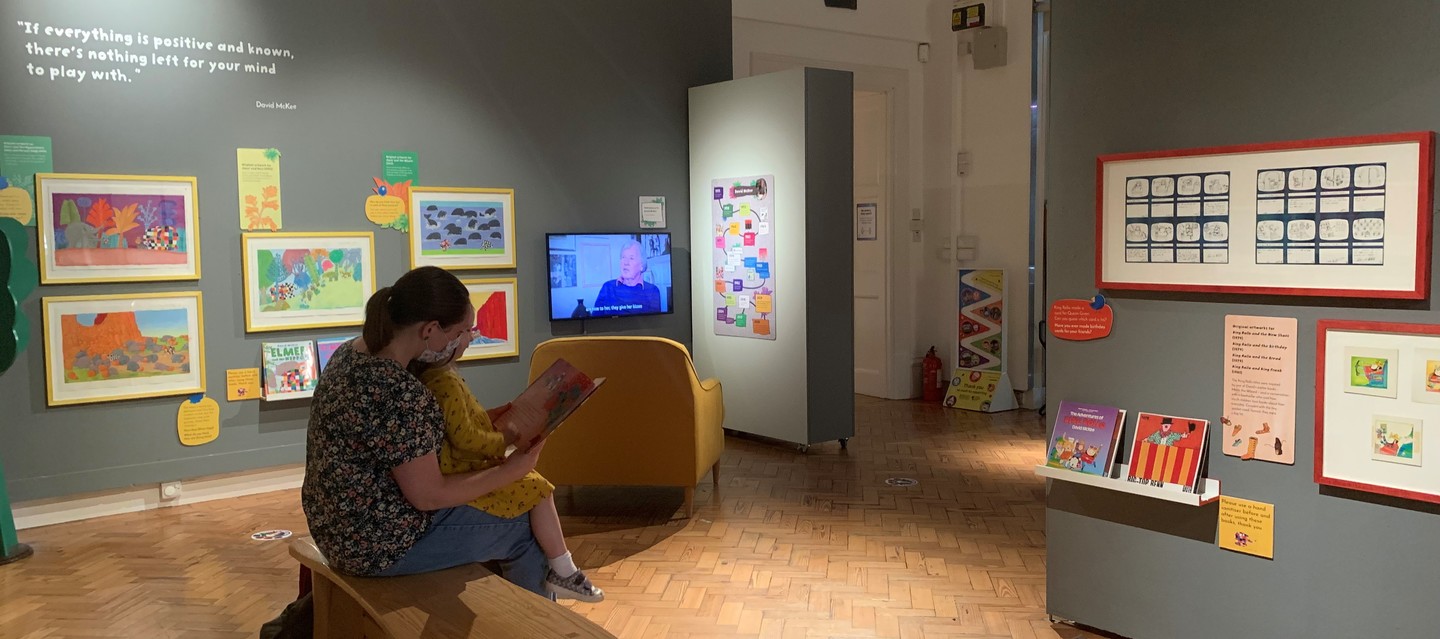 David McKee's story of Elmer the Patchwork Elephant has been a firm favourite with families since it was first published by Anderson Press in 1989. It tells the story of Elmer, the only patchwork elephant in a herd of grey elephants. Elmer's story celebrates difference and the joy of laughter through McKee's colourful, pattern-filled illustrations. It was the perfect vehicle to celebrate diversity and difference across the borough of Barnsley and to bring some joy to the Principal Towns as COVID restrictions eased.
'We absolutely loved our visit earlier this week and have recommended to others. Fantastic to explore giant illustrations, new stories, and interactive resources.... We're SOooo jealous of your giant Elmer magnetic puzzle!!!'
'What a colourful, delightful display! My children loved wearing the Elmer costumes. Stompingly good!!'
Drag Queen storyteller Mama G launched the exhibition, coinciding with Barnsley Pride.
The exhibition was full of interactive elements including a self-led colour trail and a story-making activity and a series of dance and story videos and activities were created for online audiences https://www.barnsley-museums.com/digital/family-activities/get-creative-summer-2021/elmer-and-friends-the-colourful-world-of-david-mckee)
A highlight of the exhibition was the Letters of Consequences Project. We commissioned artist Bridget Murray to make hand-made concertina books which each began with a different prompt - from foxes asking who you would meet today to oceans and pirate ships. The books, along with a story book and drawing materials, were sent to local children who continued the stories with their own illustration and then posted them on to David McKee who added the next instalment. The children finished the stories, and they were displayed as part of the exhibition.
Letters to David Mckie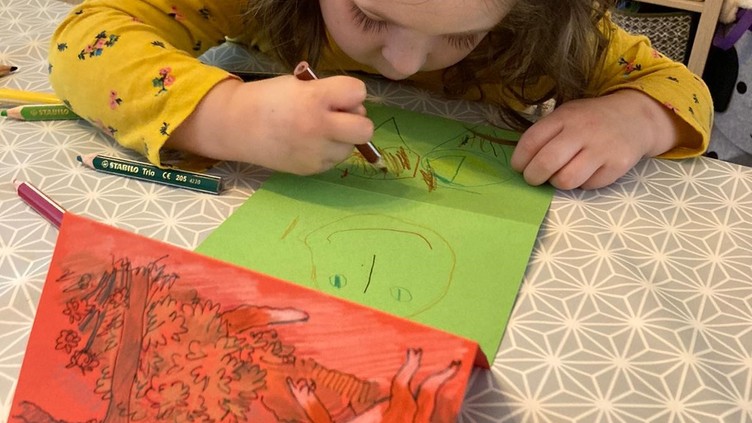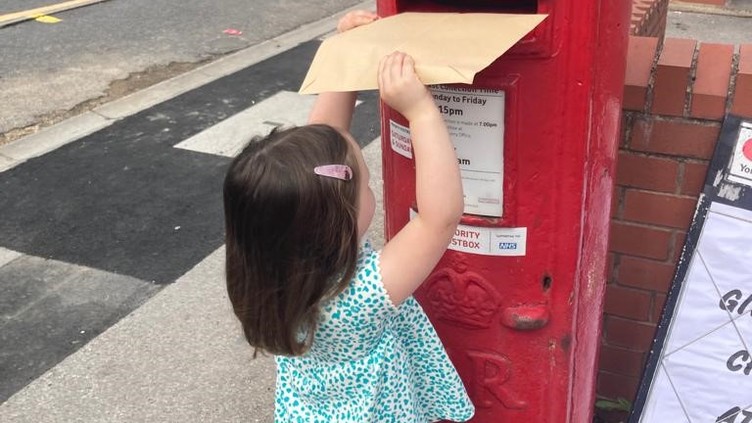 Barnsley Museums Makes
Two 'Museums Makes' activity packs for the exhibition, part of our boxes - in this instance one pack was aimed at Under 5s and one for SEN children. We distributed 1,000 packs through schools, children's centres and SEN schools working with partners at the Schools Alliance. Further packs were available for families to pick up from Cooper Gallery and at Fun Day Events in the principal towns- allowing for the fact that many U5s do not already access a formal playgroup setting.
One Grandad described the packs as:
A life saver, looking after the children over the holidays is normally really hard but we just had to open the pack each day to find a new activity to try out
another Grandparent said:
I can't believe you offer all this! I'm visiting from out of town and our local museums do nothing.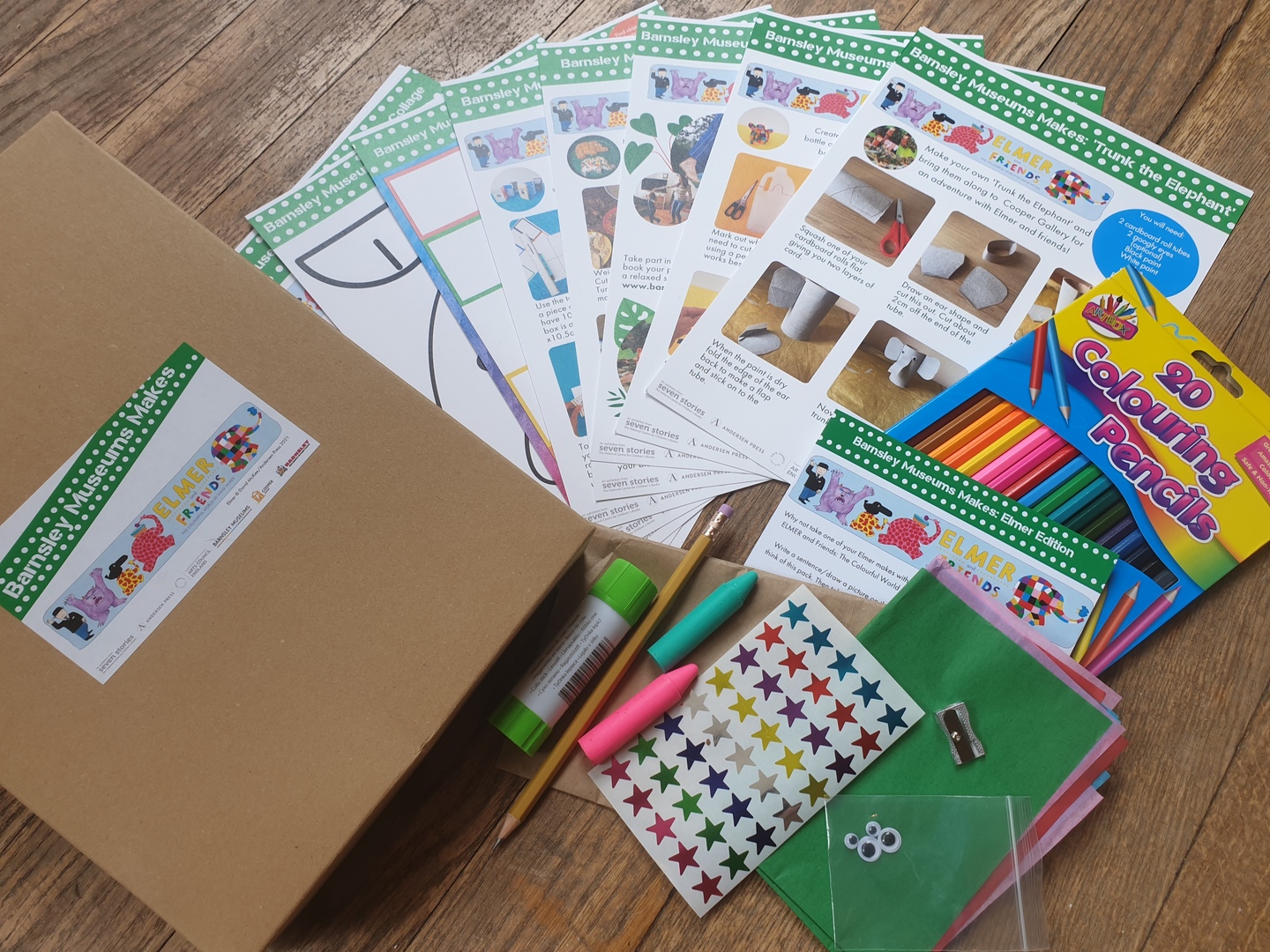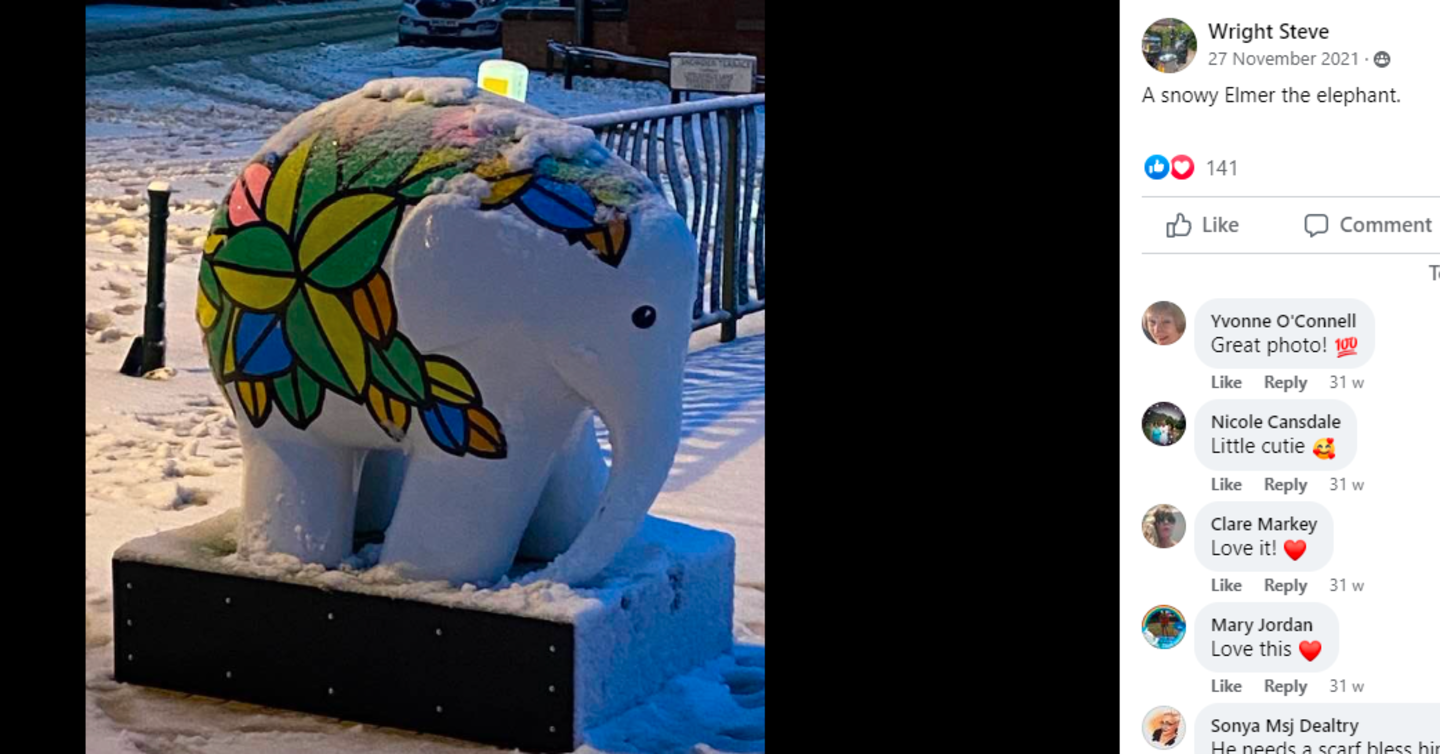 A Barnsley Museums project funded by Arts Council England (National Lottery) and supported by BM&HT, Barnsley Libraries and BMBC.