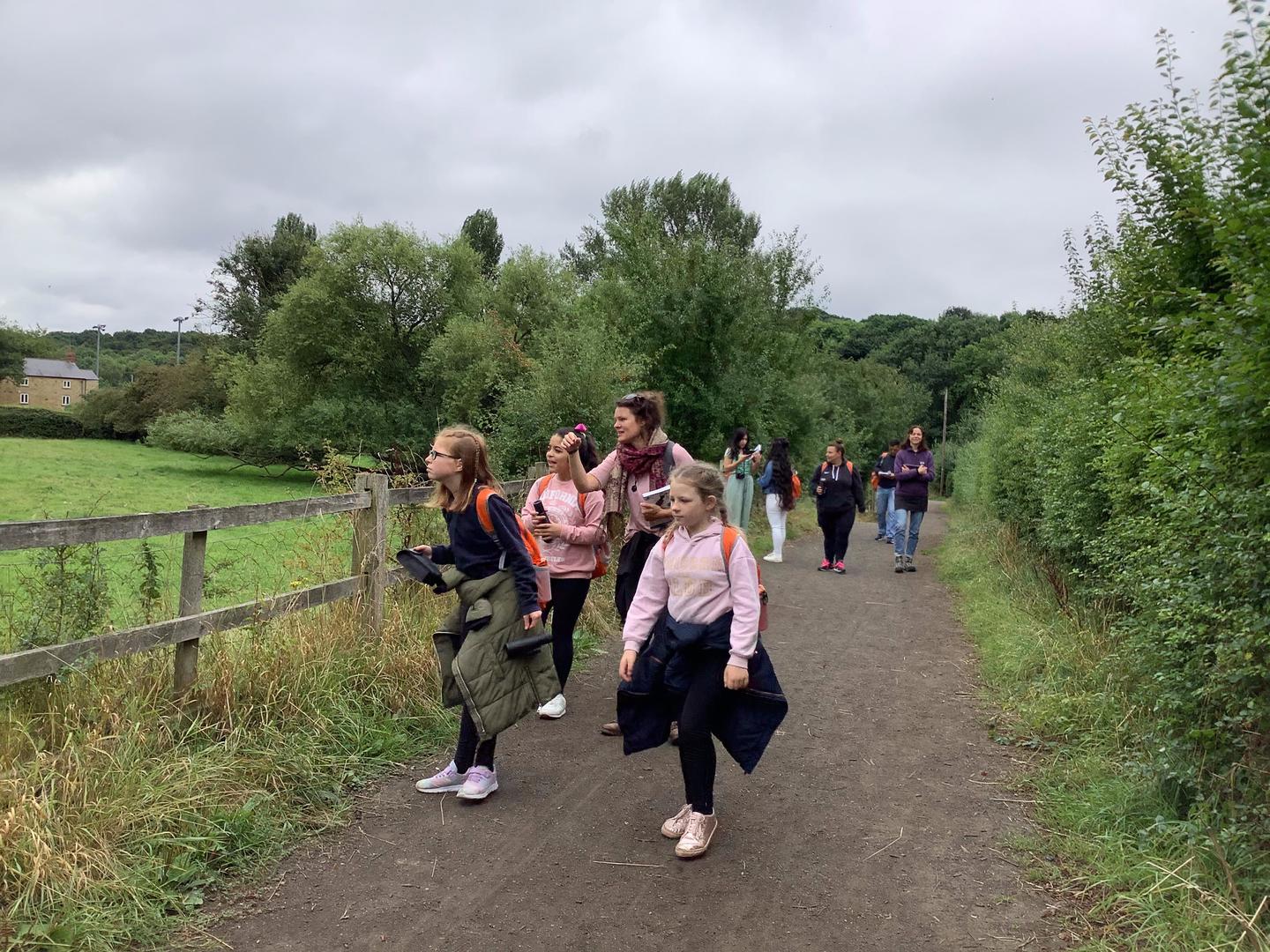 The Kindred action research programme brought together 21 partners from arts, heritage, education and social services to support Barnsley communities. The programme came at a time of need for vulnerable families who are at higher risk of being adversely affected by Covid-19, when demand for drug misuse-and domestic abuse services rose. During the pandemic, 20 families attended, with 59 individuals taking part from 13 districts around Barnsley.
Kindred aimed to encourage families with multiple and complex needs with mixed age children (11 – 18yrs), to view cultural and heritage activity as something they can positively engage in together to raise aspirations, build skills and improve individual and collective wellbeing.
In partnership with Cannon Hall and Worsbrough Mill museums Kindred offered a two day programme of outdoor activities including craft, art, nature identification and micro-volunteering, promoting a positive learning experience and introduction to family volunteering, education and training.
Participants were encouraged to build their confidence and be brave; to work as a team and strengthen family bonds across all generations; to raise their aspirations and discover new opportunities for personal development. Kindred also aimed to allow families to increase their confidence of engaging in culture and heritage in Barnsley, embedding a sense of ownership through creating crafts for other families to enjoy.
Family's' voices were placed at the heart of the project, taking ownership of the documentation and evaluation. Each family had their own iPad to take photos, write and draw throughout the weekend. This enabled families to document their journey from their own perspective.
Evaluation evidenced the impact for all the families was 100% positive with many creating new social support networks and 70% expressed interest and enquired into career and volunteering opportunities.